Nuclear energy is delivering energy security and sustainability on UAE's path to Net Zero, Mohamed Al Hammadi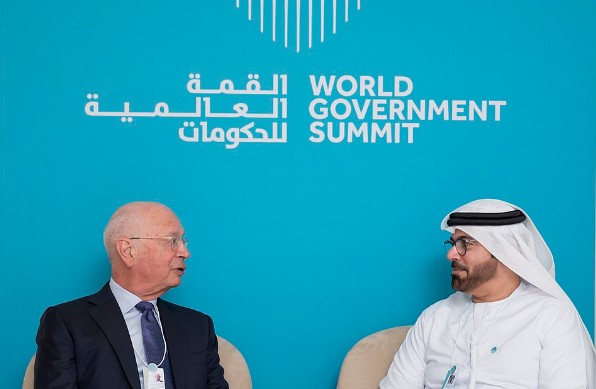 ABU DHABI, TGO: Mohamed Ibrahim Al Hammadi, Managing Director and Chief Executive Officer of the Emirates Nuclear Energy Corporation (ENEC) took part in a panel session today at the World Government Summit at the Expo 2020 Dubai site.
Al Hammadi was joined by Mariam bint Mohammed Almheiri, Minister of Climate Change and the Environment, and William D. Magwood, Director General of the Organisation for Economic Co-operation and Development (OECD) of the Nuclear Energy Agency (NEA).
The panel focused on governing peaceful nuclear energy for global prosperity and was moderated by John Defterios.
The panel gave their views on the current global challenge of ensuring energy security and reliability, while in parallel driving the decarbonization of the power sector as part of the clean energy transition in pursuit of Net Zero.
They also answered questions on the role of the clean energy sector, including nuclear, in supporting and engaging young people who are concerned by climate change, as well as the future of the UAE's nuclear industry beyond the operation of Units 1 and 2 of the four-unit Barakah Nuclear Energy Plant.
Mohamed Al Hammadi said, "Today, the world is facing the combined global challenges of ensuring energy security and energy sustainability. The pace and unpredictability of change in the world requires a new approach. The UAE is well ahead of the curve as a result of the wise decisions taken back in 2006 through the development of a diversified energy policy. The Nation is reaping the benefits of this approach with the Barakah Nuclear Energy Plant now 50 percent operational, generating abundant, zero-emissions electricity 24/7 to help secure our power needs, provide a foundation for intermittent renewable sources, save billions of dollars' worth of gas every year to be diverted for other uses, and accelerating our path to Net Zero 2050.
"Today, global polls show 60 percent of 16-25 year old are very worried about climate change. Given that over 70 percent of global emissions stem from the power, heating and transport sector, the UAE's approach to tackling climate change through a powerful combination of renewables and nuclear energy should create optimism, as a proven solution that today, is already preventing the release of almost a million tons of carbon emissions every single month. We are committed to encouraging young people to join our programme, both to advance climate change solutions, and to offer the best training and development for future careers in the clean energy sector. From the start, youth have been a key part of the UAE Peaceful Nuclear Energy Programme, with a new generation of highly trained, highly skilled UAE Nationals working at the Plant and across the nuclear supply chain. They are today's climate change champions and inspire a whole new generation of youth to become future clean energy specialists and leaders. We have created thousands of high value jobs based on world-class standards of STEM education and practical expertise.
Looking to the future, Al Hammadi commented, "The Barakah Plant is very much just the beginning for the UAE Peaceful Nuclear Energy Programme, being a clean energy powerhouse and multiplier of opportunity. The electricity we generate will enable more and more UAE companies and industries to become better performing from an ESG perspective, in addition to accessing the $54 trillion dollar ESG global market. We are also evaluating opportunities to expand into areas such as clean hydrogen, synthetic fuels, regional grid development, as well as nuclear R&D, innovations in cybersecurity and other related sectors. We are committed to advancing the UAE Programme, working with the best partners across the UAE and globally, to support the delivery of a Net Zero economy in the decades ahead.
"Ultimately, nations need to take a realistic, technology agnostic approach to developing their energy portfolios to ensure we are able to meet the demands of the ever growing market for clean electricity. By making the right choices today, we will not only be able to drive electrification, but decarbonization too, ensuring both energy security and sustainability targets are met, as this provides the foundation for global prosperity," Al Hammadi concluded.