Ukraine crisis: Russia does not want war, Putin says after meeting Scholz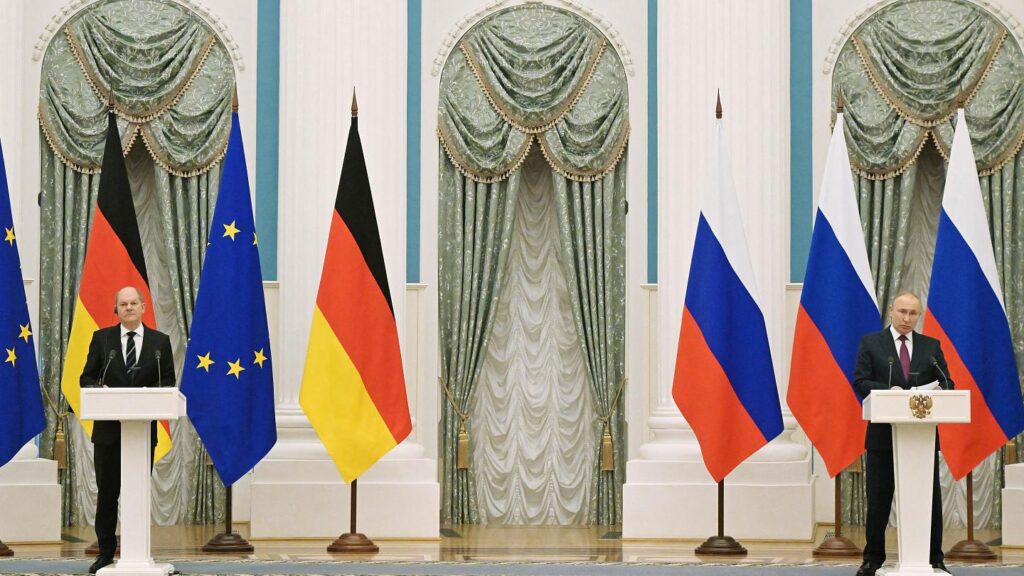 MOSCOW, TGO: Russian President Vladimir Putin and Germany's Chancellor Olaf Scholz have been meeting in Moscow, shortly after Russia said its troops had begun withdrawing from the Ukrainian border, an announcement greeted with some scepticism in the West.
Putin said that Moscow is ready for talks with the US and NATO on limits for missile deployments and military transparency, although Russia had not received positive answers to its security demands.
The Russian leader insisted he does not want a war around Ukraine, after weeks of tensions fuelled by a massive deployment of Russian troops.
"Do we want (a war) or not? Of course not. That's why we put forward our proposals for a negotiation process," he said during a joint news conference with the German Chancellor.
Speaking after the talks with Scholz, Vladimir Putin said the US and NATO rejected Moscow's demand to keep Ukraine and other ex-Soviet nations out of NATO, halt weapons deployments near Russian borders and roll back alliance forces from Eastern Europe.
But the US and NATO have agreed to discuss a range of security measures that Russia had previously proposed.
Scholz said he agrees that diplomatic options are "far from exhausted". The announcement of troops being pulled back is a "good signal", he said, adding that he hopes that "more will follow".
Much remains unclear about Russia's intentions and the announcement on troops being withdrawn from the border area. NATO's chief said there had not been "any signs of de-escalation on the ground".