UN says death toll from Libya floods climbs to 11,300 in Derna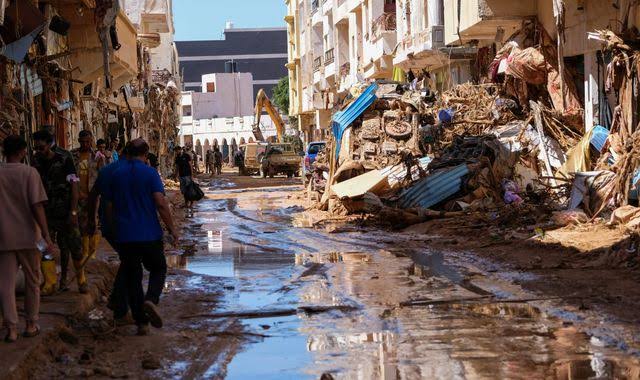 Derna, The Gulf Observer: The death toll from the catastrophic flooding in Libya's eastern city of Derna has climbed to 11,300, the United Nations said in an update.
Another 10,100 people are still missing in the devastated city, the UN's Office for the Coordination of Humanitarian Affairs said late on Saturday.
Elsewhere in eastern Libya outside Derna, the flooding took an additional 170 lives, the update said.
The update comes two days after the Libyan Red Crescent said the death toll soared beyond 11,000, with the number of missing people at 10,100.
After Storm Daniel hit the east of the country last week, two dams upstream from Derna burst, sending a wall of water into the wadi of dry riverbed that divides the port city of 100,000 people.
The devastation was apocalyptic.
Entire neighbourhoods and those who lived there were swept into the Mediterranean.