Jewels of Emirates Show shines with display of innovations by 20 Emirati female designers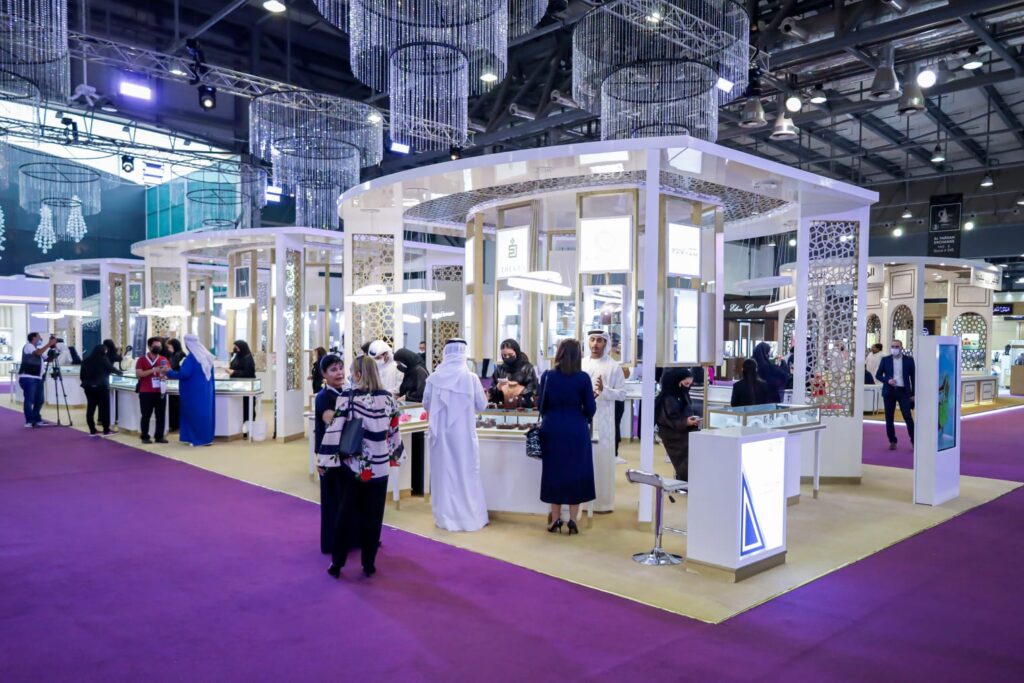 SHARJAH, TGO: The 3rd edition of the Jewels of Emirates Show has achieved massive success in becoming a distinct and dazzling exhibition showcasing a collection of gold and jewelry innovations by Emirati designers, as the show is scheduled to remain open until 3rd July at the Expo Centre Sharjah.
Around 20 Emirati female designers showcased their latest collections of gold and diamond jewelry and distinctive designs that were inspired by the Emirati heritage during their participation in the "Emirati Goldsmiths" platform that the Sharjah Chamber of Commerce and Industry (SCCI) allocated at the exhibition.
The exhibition featured the launch of Shamma Alhallami's "Desert Blossom" jewelry collection, in cooperation with Salem Al Shueibi Jewellery. The Emirati heritage-inspired designs comprised a collection of one of the world's rarest flower formations, which required over 1300 working hours, two kilograms of gold, and 250-carats of the finest diamonds and precious stones such as sapphire and ruby to complete.
Saif Mohammed Al Midfa, CEO of Expo Centre Sharjah, expressed his pleasure at the distinct and growing participation of UAE designers in the Jewels of Emirates Show, noting that this reflects the outstanding talents of leading national designers who can create innovative designs that highlight the UAE's place in the jewelry industry. He also highlighted Expo Centre Sharjah's keenness to organise such a show in order to strengthen the jewelry industry and support Emirati exhibitors as well as both male and female designers.
Mona Sultan Al-Suwaidi, Director of the Executive Office of the SCCI's Chairman and in charge of the Emirati Goldsmiths Platform, noted, "SCCI pursues its efforts through the "Emirati Goldsmiths" platform to support UAE designers, entrepreneurs, and talented workers in the jewelry trade and design sector."
She also emphasised the increasing number of UAE female designers who have presented their stunning gold and jewelry collections on the Emirati Goldsmiths platform.
The Jewels of Emirates Show also witnessed the remarkable participation of companies specializing in perfumes. The representatives of these companies expressed their delight at being a part of such a well-attended event, noting that they displayed a wide range of the finest fragrances, as well as other products of the best incense and natural aromatic oils that cater to a wide range of tastes.